A Hoist Standoff is a Must-Have (and Here's Why!)
Protect homeowners gutters and roofing structure from damage with a hoist standoff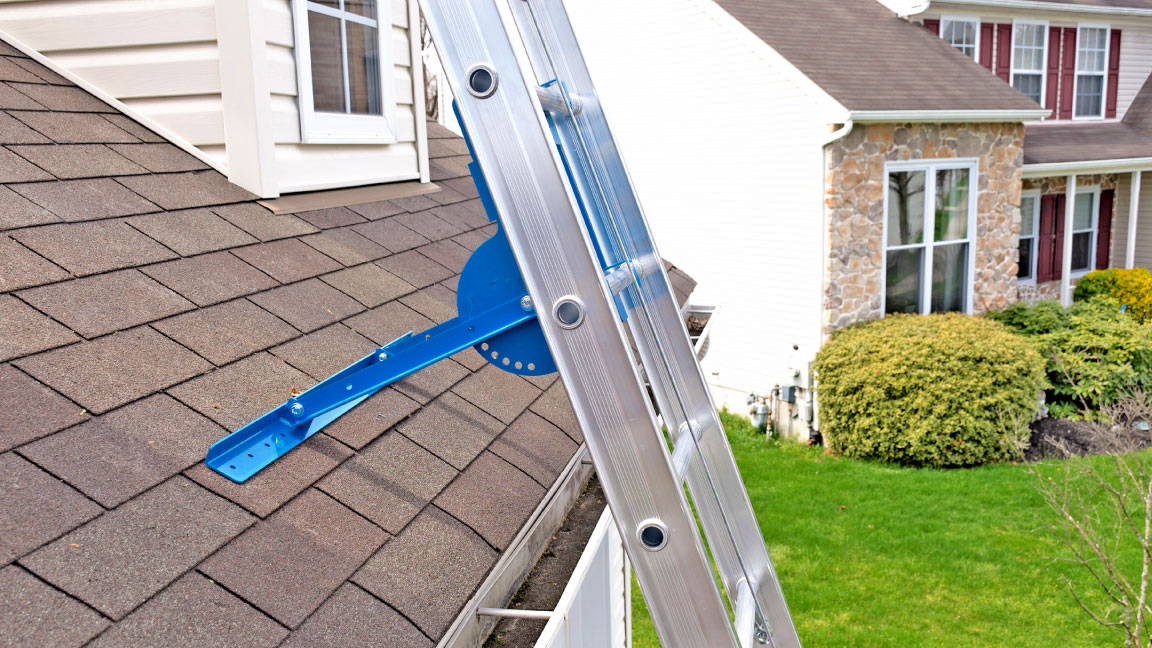 When on a job site, using a material hoist to haul objects up to the roof is often the best option available. Even though these power ladders, laddervators and hoists solve many problems, have you ever noticed a potential issue they could cause? I'm talking about one issue in particular.
Just like an extension ladder, if you don't set it up properly, you run the risk of creating damage to the homeowner's gutters and drip edge. Leaning the material hoist directly against a gutter will bend it because of the heavy weight being transported.
That is why Safety Hoist sells the hoist standoff for all models. This standoff is specifically made for our hoists.
The hoist standoff is an accessory designed to not only prevent damage to the homeowner's roofing structure and gutters, but also stabilize your material hoist.
This accessory doesn't add any significant time for setup, is incredibly easy to use, and simple to install. All you need to do is clip it directly onto the desired rung. This allows the carriage to fully operate without interruption.
Another reason to have the Hoist Standoff is to improve the satisfaction of the homeowner with the outcome of your project. Not only have you done an amazing job on their roof but you took care of their property while you were at it.
When you factor in its easily affordable price point, it's a must-have as an addition to your Safety Hoist!
Whether you currently own a Safety Hoist or are looking to purchase a Safety Hoist for this season, adding the Hoist Standoff–compatible with any gas or electric Safety Hoist–will:
✅ Stabilize the Hoist
✅ Prevent gutter & roof structure damage
✅ Improve your customer satisfaction
Need more information?
Contact us at (610) 941-4333 or email us at info@safetyhoistcompany.com