With Safety Hoist Company's electric material lift made specifically for chimney masons, you can lift materials including buckets, vermiculite, bricks, cement mortar, and much more, without putting the strain on your back or violating OSHA regulations.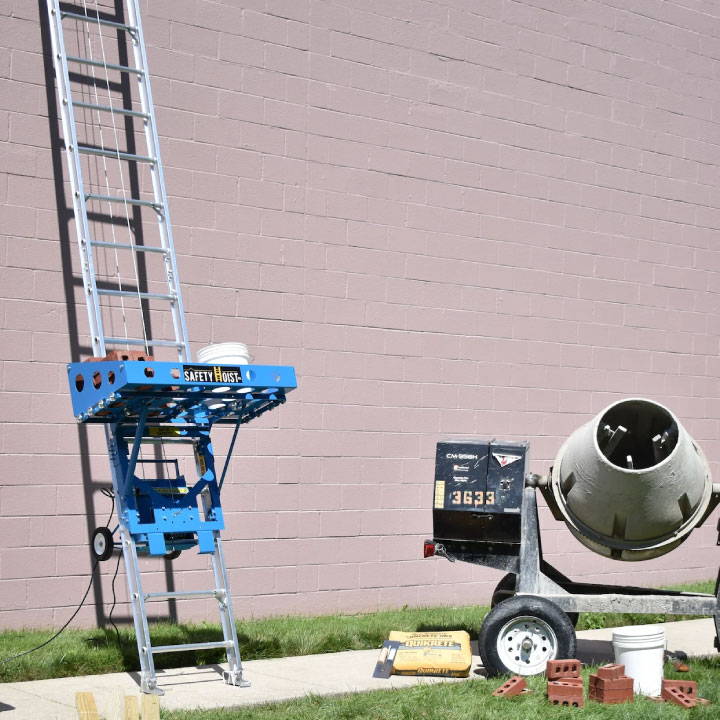 Material Hoists Made Specifically for Masons
Chimney repairs, restorations and maintenance require a lot of work. Don't make lifting your tools to the roof more difficult than it has to be. Whether you are doing a typical reline, a cast-in-place restoration or an entire rebuild- our Chimney Material Hoist will help make your job simpler, safer and more affordable, helping you book more business.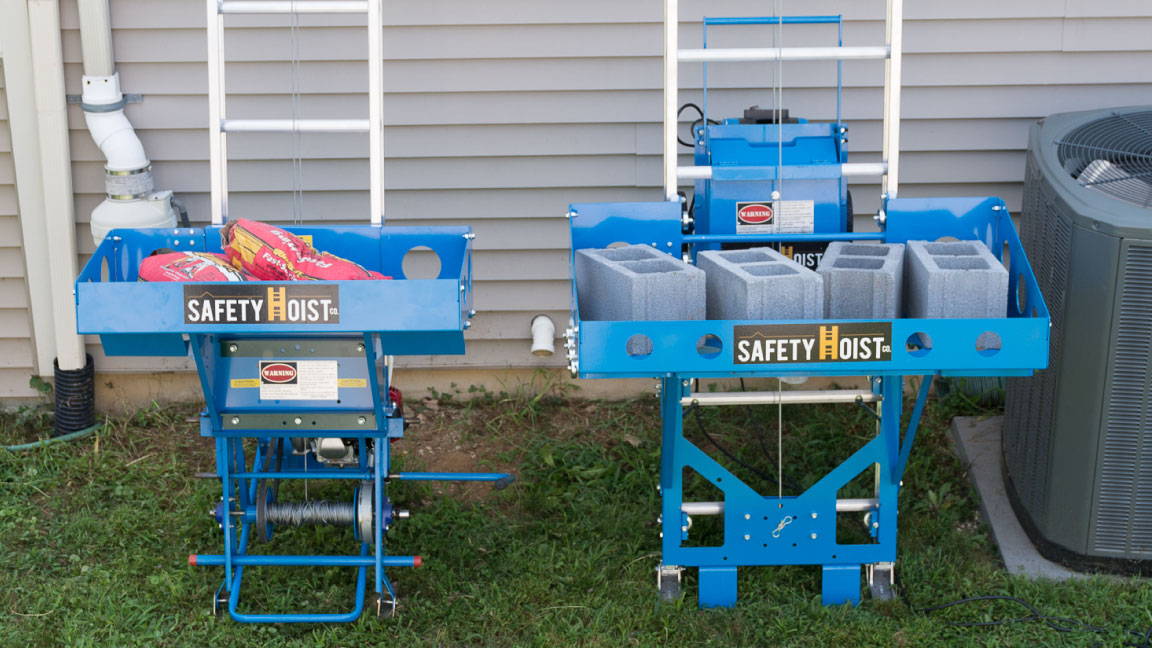 Easy to Use, No Learning Curve
Our chimney hoists are designed with simplicity in mind, making them easy to use and set up right out of the box. This means that masons can increase job productivity and complete projects faster.
Ready to Go on Your Terms
Whether you're looking for a unit that plugs directly into any standard outlet, or if you want a battery-operated solution, we have you covered.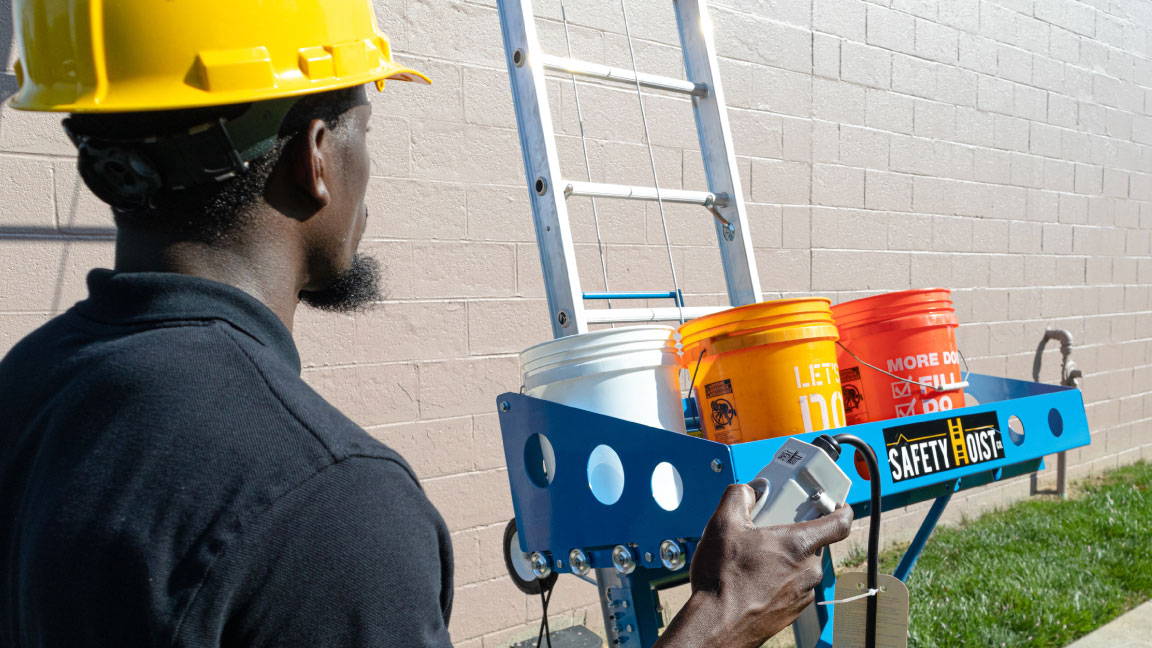 Designed Just for Chimney Masons
REAL CUSTOMERS, REAL RESULTS

Great price on the equipment I needed. Everything was shipped correctly and instructions are easy to follow.

"The Safety Hoist has been a great investment that we wouldn't be without now. It's made work a lot easier and safer"

Great product and excellent service! Thank you for making a hard job go safely and more efficiently"

Fantastic customer service! Quick to get the order quoted and finalized. Friendly staff. Highly recommended.
Subscribe to our Email Newsletter
If you are a roofer and want to stay in the know, subscribe to our email list to stay up-to-date on industry happenings, company news, and exclusive discounts and offers that are only available to our subscribers!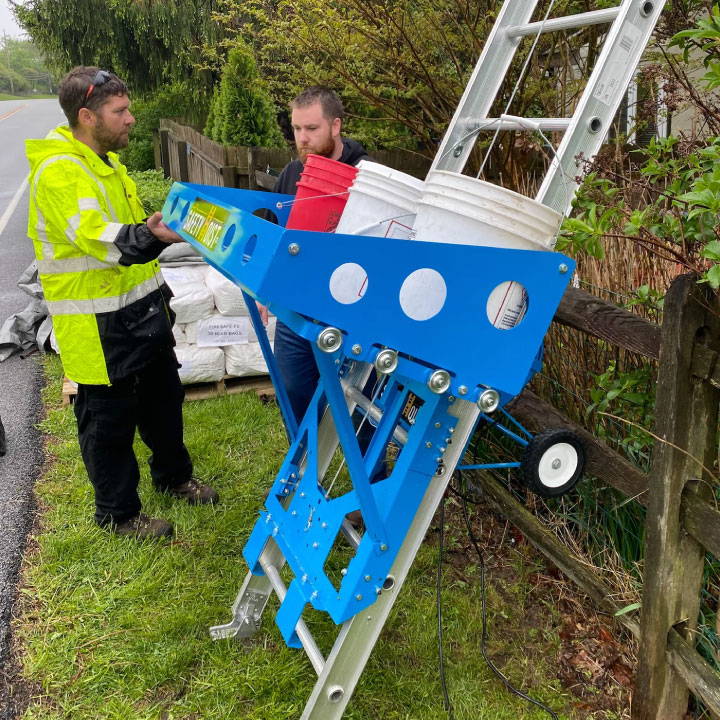 Have a Question for our Team?