Safety Hoist Company Announces Launch of 'SteepSlope Scaffold' System
The free-floating system eliminates the need for roof jacks & chicken ladders on the job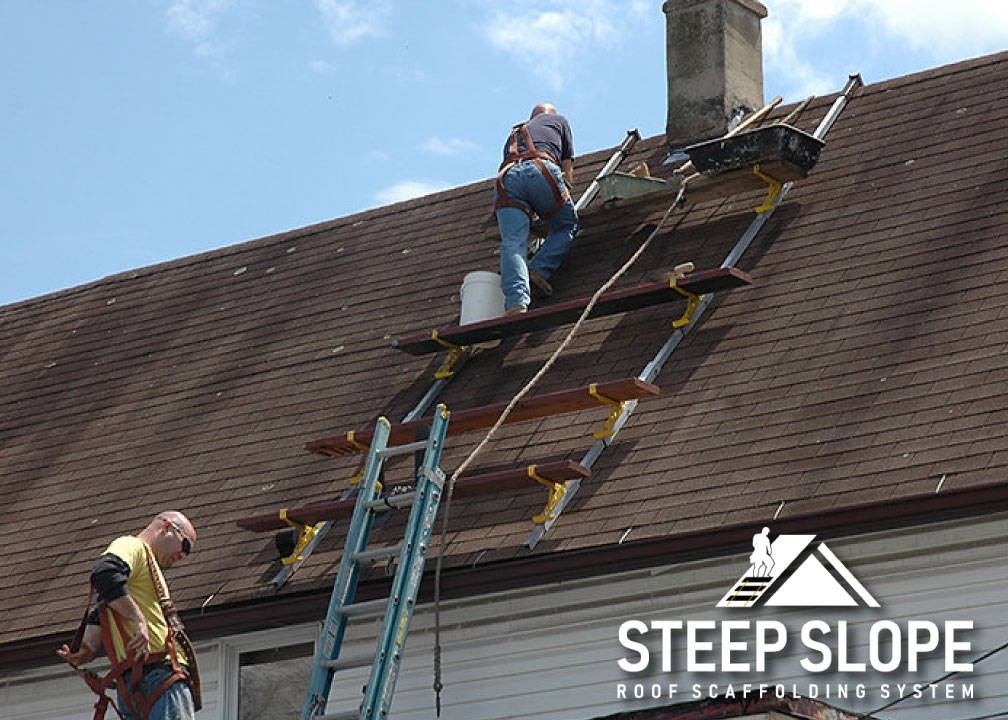 Exton, Pennsylvania – Safety Hoist Company has announced the SteepSlope Roof Scaffold, a new tool designed to assist roofers on steep slope roofs. The SteepSlope Scaffold is a free-floating platform system that works on roofs with a pitch between 8/12 and 14/12.
"The SteepSlope Scaffold increases efficiency of work on steep slope roofs and improves jobsite safety," Mike Dell, Executive Vice President at Safety Hoist Company, said.
"It's much more practical–and significantly safer–than using roof jacks or chicken ladders."
Features and benefits of the SteepSlope Scaffold:
Easily mounts on all types of roof materials including slate, tile, asphalt, and metal (including stone-coated) with a pitch between 8/12 and 14/12.
Doesn't damage the roof or leave holes from fasteners.
Does not require cleats to secure onto the roof.
Lightweight and easy to move around to different areas of the roof.
Only needs one person to set up (and sets up in under 10 minutes).
SteepSlope Scaffold will be available starting May 9, listed at a price of $950. For more information on the newest innovation from Safety Hoist Company, click here.
About Safety Hoist Company: For over 50 years, Safety Hoist Company has been designing innovations for the roofing, solar, and chimney/masonry industries. Their flagship product, the Safety Hoist, is the market leader in platform material hoists & lifts with both gas and electric models available. To learn more about Safety Hoist Company, click here.