Get Your EXCLUSIVE Electric Material Hoist & Hoist Standoff Bundle!
There's no better material hoist line on the market than Safety Hoist's EH series. When you pair the EH-250 or EH-500 with our patented Hoist Standoff add-on, you're getting the job done quicker for less money, while removing any risk of damage to customer property.
Get this deal before it goes away forever!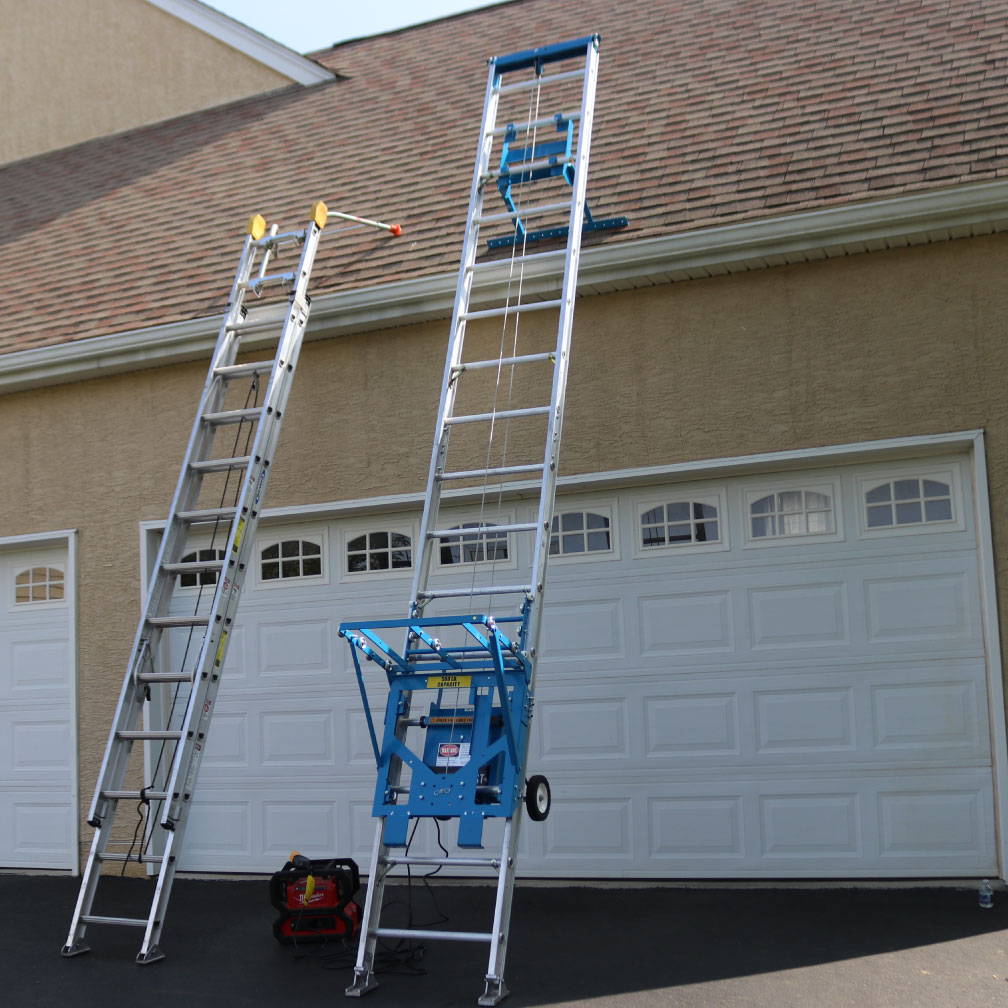 Exclusive Bundles You Can't Get Anywhere Else
They're the best in the industry for a reason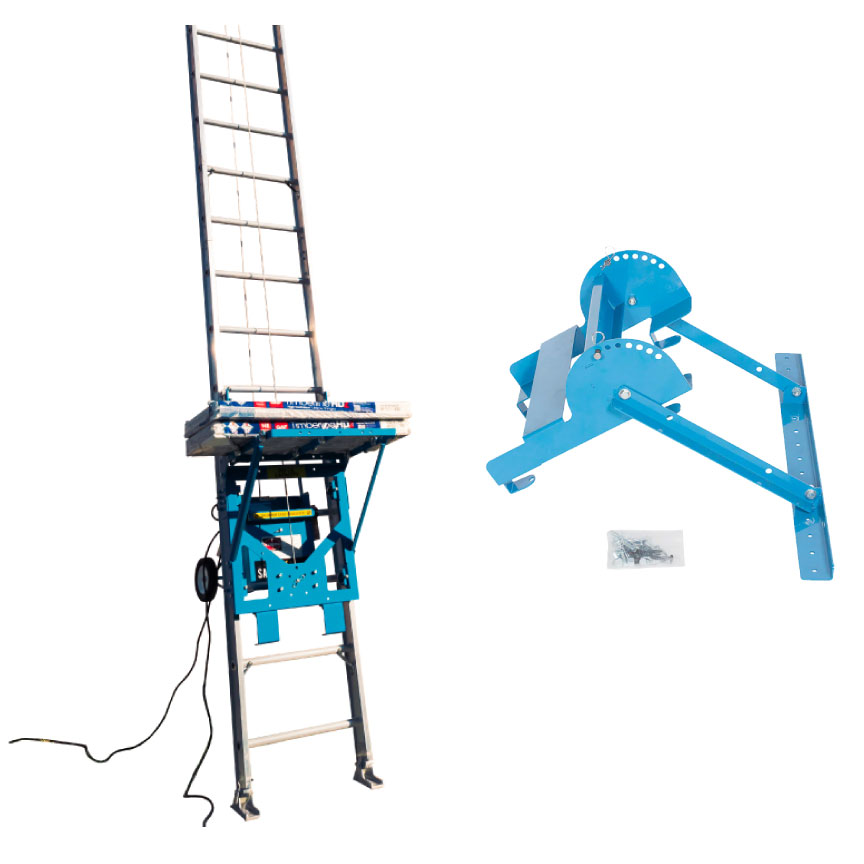 Fully electric unit built to run on 110V AC power supply. It can also run on any household outlet or portable generator.
The EH-250 is meant for lighter duty operations and can lift up to 250 lbs. The EH-500 is our heavy duty option, capable of lifting up to 500 lbs.
Designed using a rugged steel construction, this fully adjustable accessory clips directly on to the track rung, allowing the carriage full uninterrupted operation.
The unique design also includes a bar used for attaching the hoist to the roofing structure, safely securing your hoist and giving it an added layer of protection.
Protect Customer Property
Just like an extension ladder, if you lean the material hoist directly against a gutter, you run the risk of creating damage to the homeowner's gutters and drip edge. The hoist
standoff provides space between the hoist and the gutter, protecting customer property.
Quick Setup and Easy to Use
Both our EH models and the Hoist Standoff are designed with simplicity in mind, making them easy to use and set up right out of the box. This means that masons can increase job productivity and complete projects faster.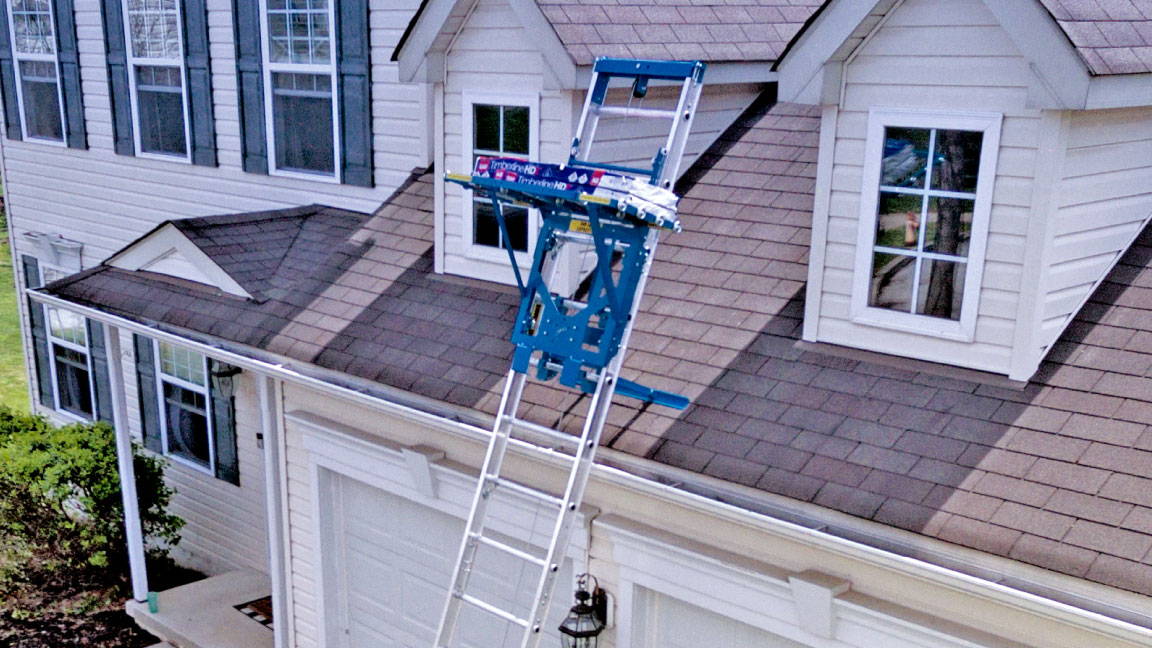 REAL CUSTOMERS, REAL RESULTS

Great price on the equipment I needed. Everything was shipped correctly and instructions are easy to follow.

"The Safety Hoist has been a great investment that we wouldn't be without now. It's made work a lot easier and safer"

Great product and excellent service! Thank you for making a hard job go safely and more efficiently"

Fantastic customer service! Quick to get the order quoted and finalized. Friendly staff. Highly recommended.
Have a Question for our Team?