Emission-Free Material Hoists for Roofing Pros
Our line of ladder hoists have been helping roofers lift materials to higher elevations for over 50 years. Gone are the days of walking up a ladder with a bundle of shingles slung over your shoulders.
As we transition to a more eco-friendly world, our electric shingle lifts save time, money and manpower by lifting up to six bundles to the roof at a time. Plus, they're better for the environment.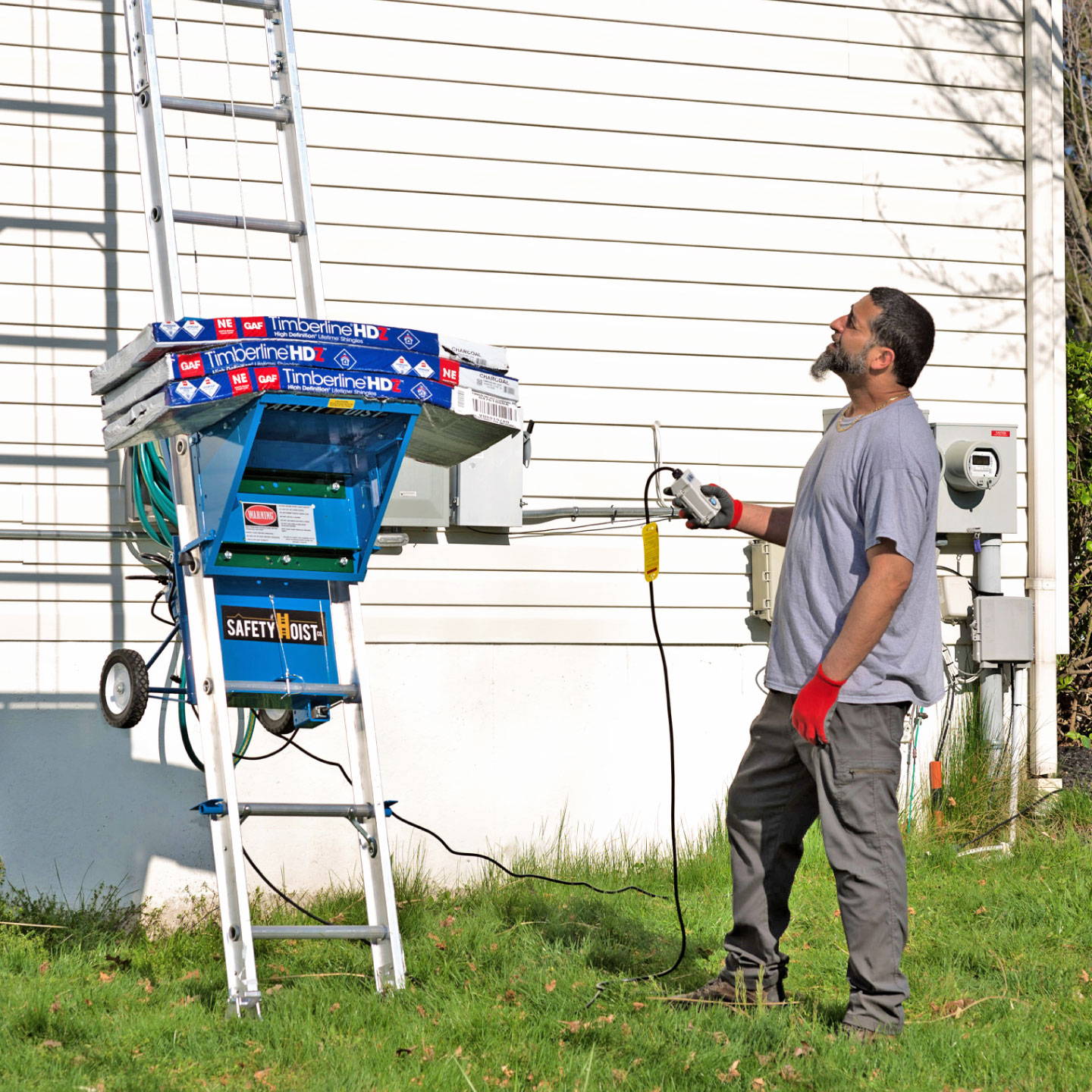 Products Designed For Roofers
Safety Hoist Company's line of electric material hoists provide roofers with an eco-friendly and efficient solution for lifting and moving heavy materials to the roof. These hoists are designed to increase the efficiency of a roofing operation by drastically cutting job times, while also reducing the physical strain and potential injuries associated with manually carrying heavy loads up ladders or scaffoldings.
REAL CUSTOMERS, REAL RESULTS

I bought an EH-250 ladder hoist about two years ago. I called them after having an issue and they where extremely helpful and we got the issues resolved and it works good. Great company that backs their product.

I've had my EH-500 for 6 months now and it has been a game changer for my roofing business. We are able to get jobs done faster and more efficient.

2nd purchase from Safety Hoist. We love the SAFETY and quality as it protects our employees working in the field! Awesome customer service is like icing on the cake.

GODSEND! Why doesn't everyone have one of these? It is a godsend. Easy to use, saves on labor and injuries! LOVE IT.

Fantastic customer service! Quick to get the order quoted and finalized. Friendly staff. Highly recommended.
Subscribe to our Email Newsletter
If you are a roofer and want to stay in the know, subscribe to our email list to stay up-to-date on industry happenings, company news, and exclusive discounts and offers that are only available to our subscribers!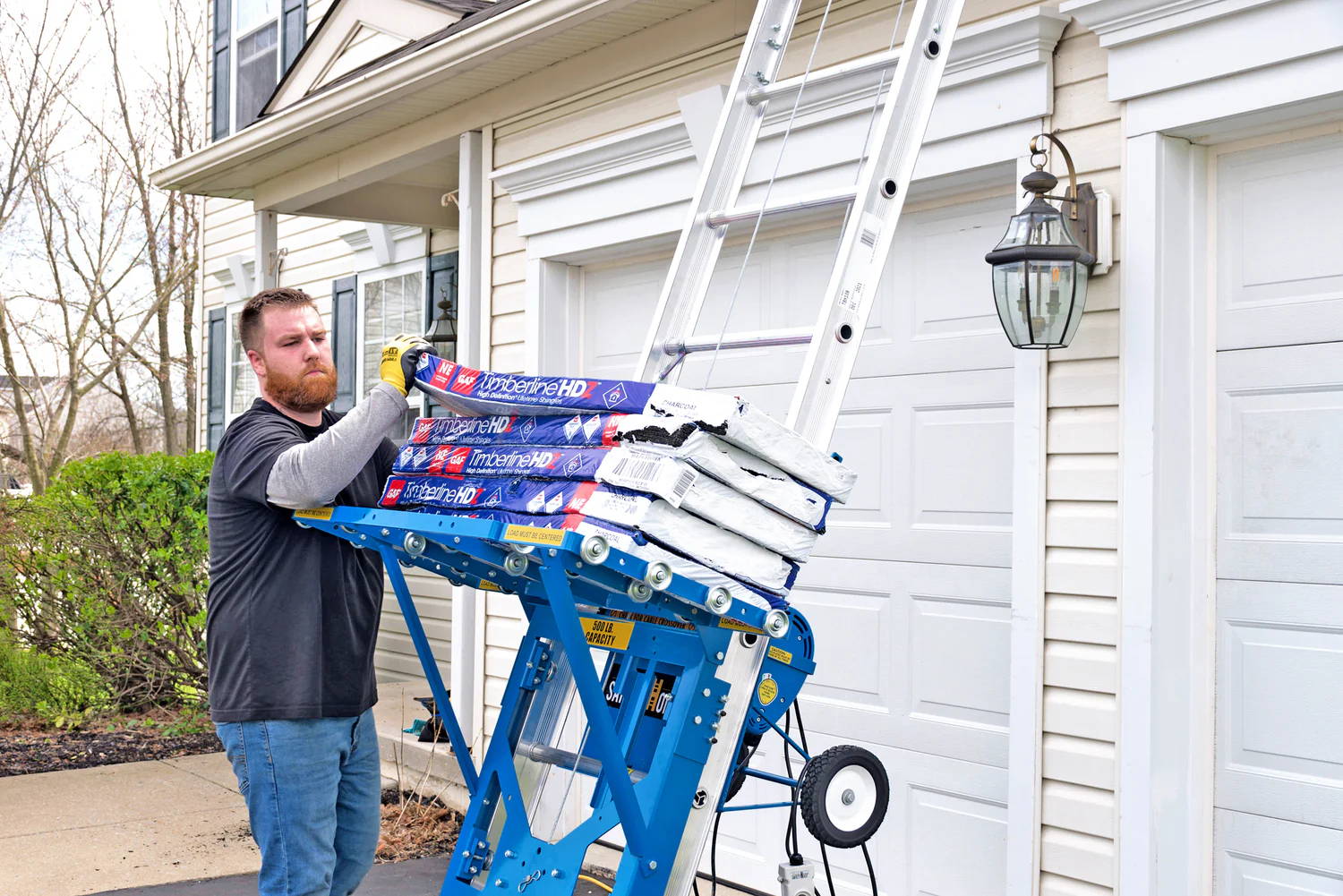 Have a Question for our Team?