Here at Safety Hoist Company, we have spent the last 50 years developing and manufacturing better material handling alternatives. Our customers have used our hoists to help reshingle a roof, raise kegs to a second story bar, and everything in between.
Not your father's laddervator.
In an industry that is always changing, we strive to constantly manufacture products that meet and exceed the ever-changing industry standards. With over a dozen hoists and accessories in our product line, we're sure you'll find one to fit your exact lifting needs. From shingles and tiles to buckets, bricks, windows, doors, plywood and solar panels - we've got you covered.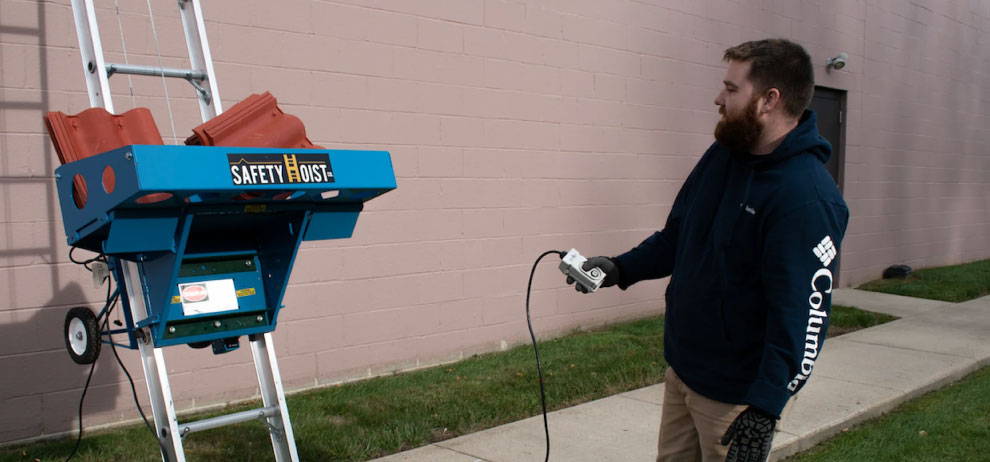 Easy to Use, No Learning Curve
Our material hoists are designed with simplicity in mind, making them easy to use and set up right out of the box. This means that you can increase job productivity and complete projects faster.
Ready to Go on Your Terms
Whether you're looking for a unit that plugs directly into any standard outlet, or if you want a battery-operated solution, we have you covered.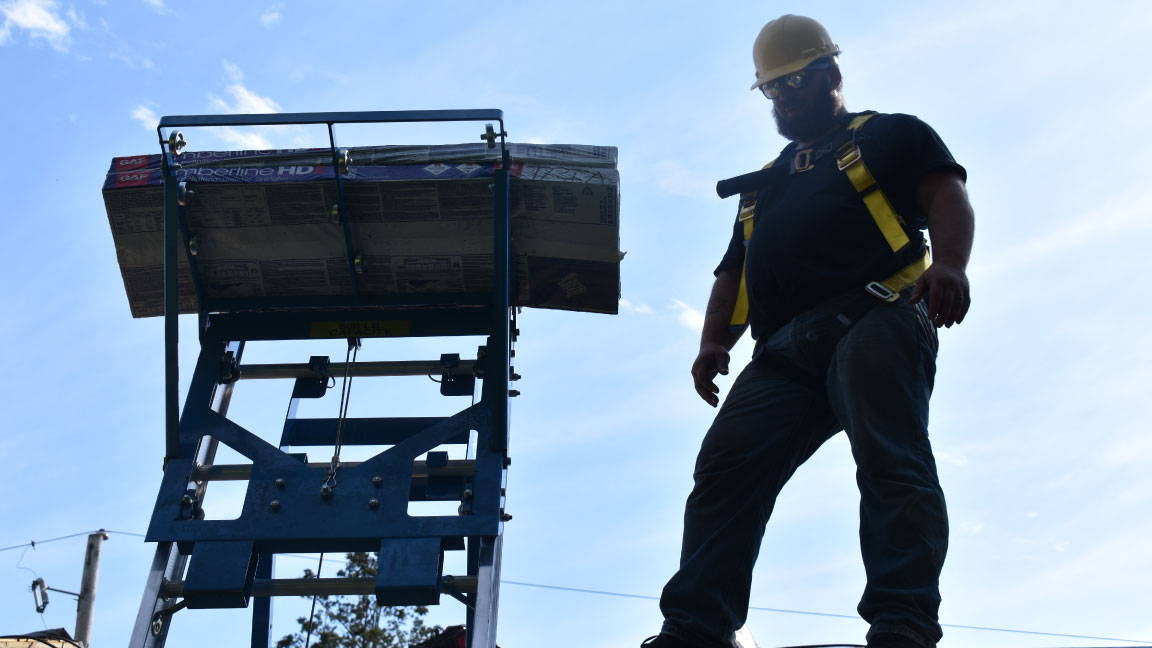 Products for Unique Use Cases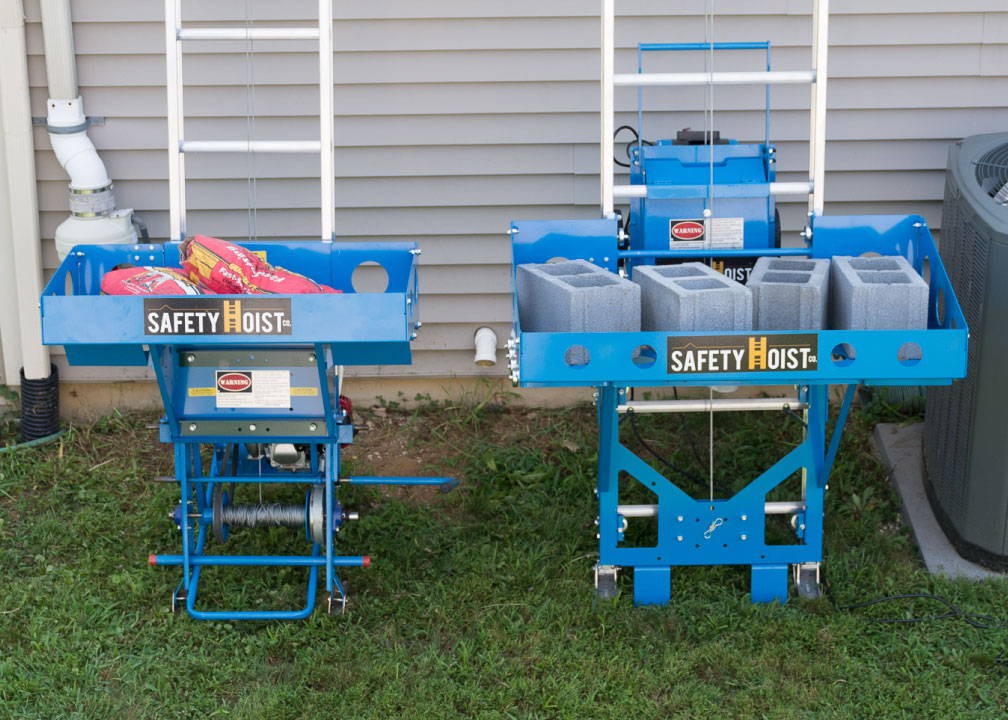 Greg D. from Seattle Washington uses his Utility Tray attachment to lift kegs of beer to a second story bar. The barbacks have never been happier.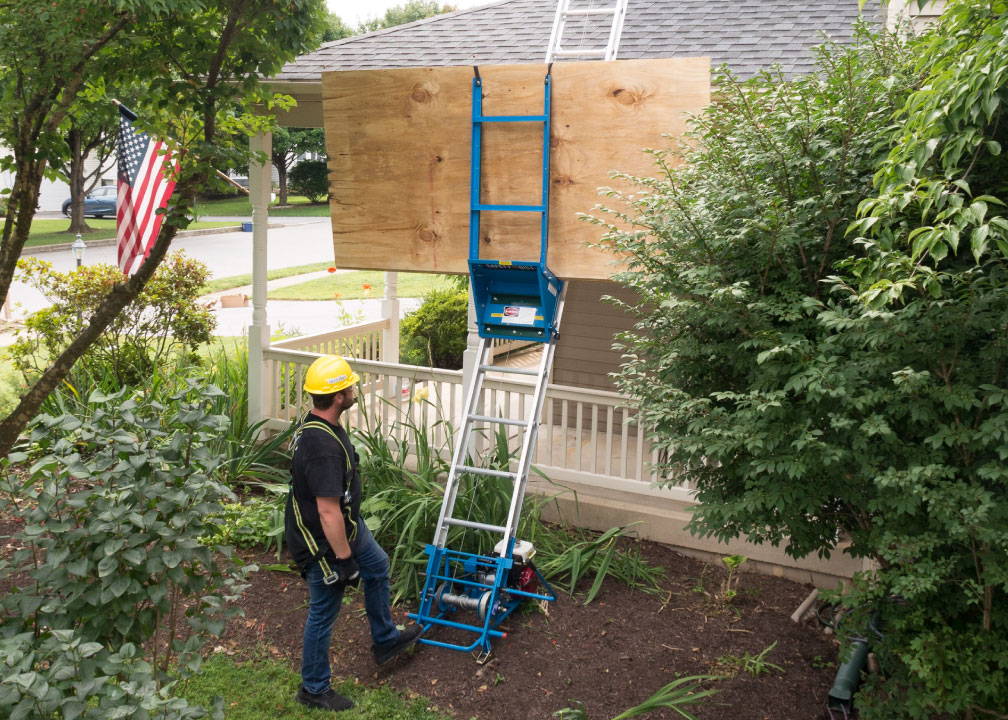 Joe L. from Philadelphia uses the Flat Panel Cradle attachment to lift windows up to the second story of a new home build. His team saved time and energy.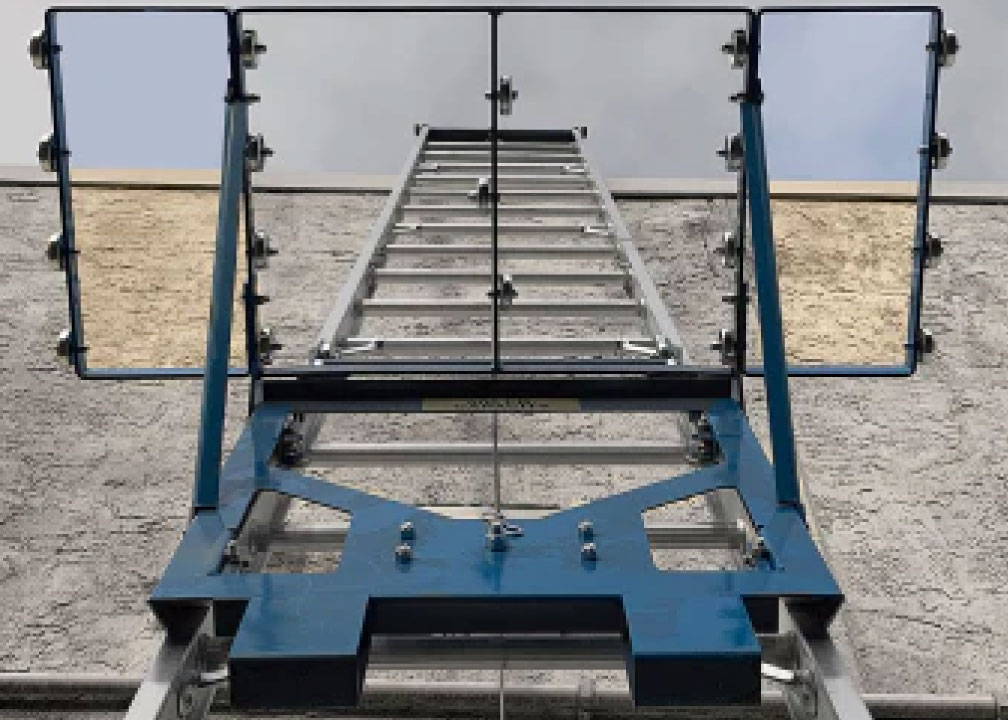 Robert P. from New Jersey uses the Deck Extenders attachment to raise bales of hay to the second story of his horse barn.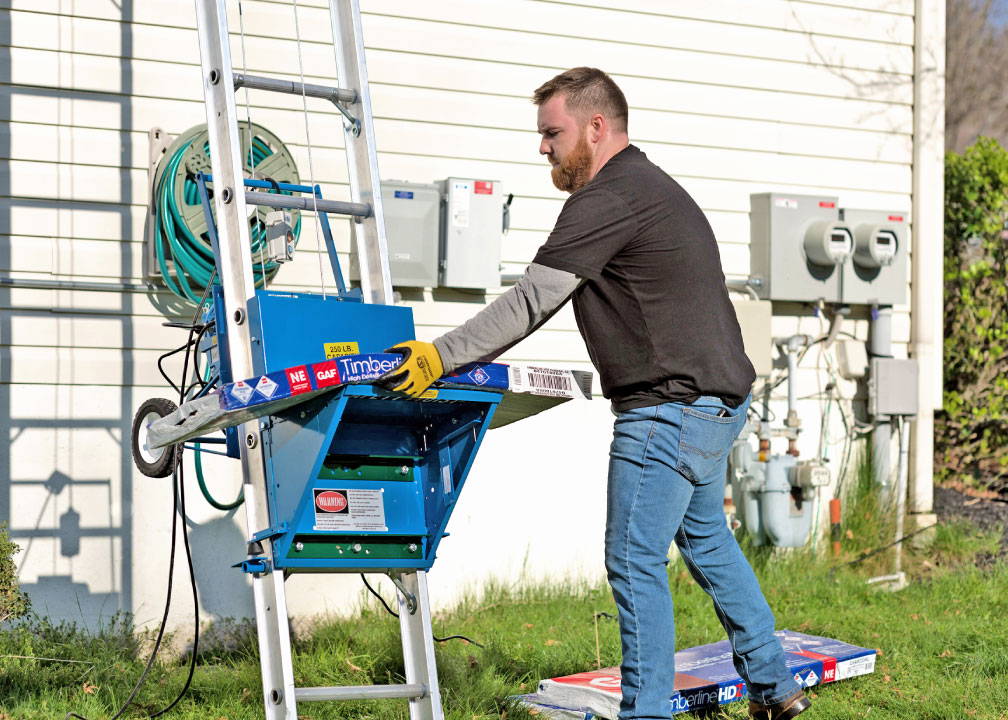 Carl R. from New York uses his EH-500 electric material hoist to lift HVAC units to roofs. His team no longer has to manually carry these units up a ladder.
REAL CUSTOMERS, REAL RESULTS

Great company, Safety Hoist is well made and much welcomed equipment for businesses that put their employees safety first!

"The Safety Hoist has been a great investment that we wouldn't be without now. It's made work a lot easier and safer"

We recently purchased a hoist from Safety Hoist and have gotten the chance to use it at two job sites already. We absolutely love it!

Fantastic customer service! Quick to get the order quoted and finalized. Friendly staff. Highly recommended.
Subscribe to our Email Newsletter
If you are a roofer and want to stay in the know, subscribe to our email list to stay up-to-date on industry happenings, company news, and exclusive discounts and offers that are only available to our subscribers!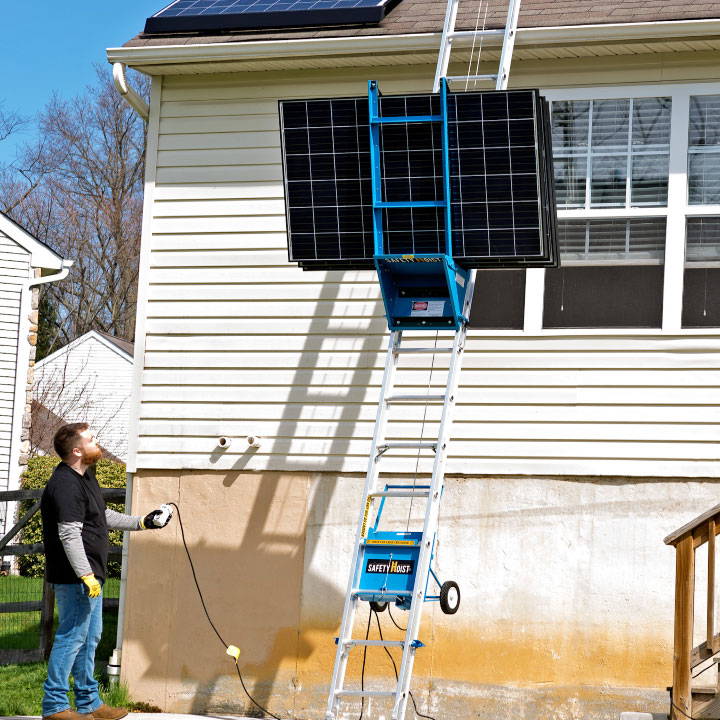 Have a Question for our Team?